LITHOS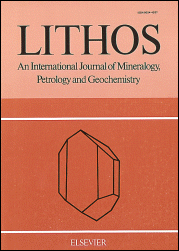 Lithos is an international English language journal publishing high-quality, original research papers on mineralogy, petrology and geochemistry, emphasizing the application of mineralogy and geochemistry to petrogenetic problems. The types of contribution published are scholastic papers, reviews, discussions and book reviews.
Table of Contents (1992-2006).
(On the site of IEM RAS)
Full text version for 1995-2022 years. (On the site of ScienceDirect.com)
---
You also can connect with Lithos homepage directly. Tables of contents from 1968 (Volume 1) to 2022 years.