Journal of Petrology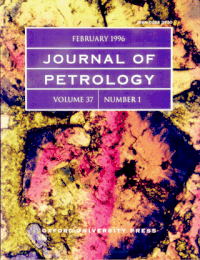 ---
Overview
This is the only journal published in either the United Kingdom or the United States that is concerned specifically with petrology amd allied mineralogy. It publishes papers in a wide range of topics, including the physics and chemistry of rocks, experimental petrology and mineralogy, rock-forming minerals and their paragenesis, the micro-structure of rocks, and isotope geochemistry and geochronology as applied to problems of petrogenesis.
The Journal of Petrology provides an international forum for the publication of high quality research in the broad field of igneous and metamorphic petrology and petrogenesis. Papers published cover a vast range of topics in areas such as major element, trace element and isotope geochemistry and geochronology applied to petrogenesis; experimental petrology; processes of magma generation, differentiation and emplacement; quantitative studies of rock-forming minerals and their paragenesis; regional studies of igneous and meta morphic rocks which contribute to the solution of fundamental petrological problems; theoretical modelling of petrogenetic processes.
Its readers include geologists, mineralogists, crystallographers, sedimentologists, petrologists, seismologists, volcanologists, geophysicists, oceanographers and others engaged in the environmental sciences.
---
---
You also can connect with Journal of Petrology Home Page directly. Tables of contents from 1960 to 2022 year.