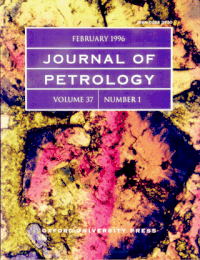 Abstracting and Indexing Services
---
Overview

The Journal of Petrology is covered by the following abstracting/indexing services:-

ASTIS CURR. AWARE BULL.
AESIS Q
ASTIS BIBLIOGR.
CERAM. ABSTR.
CHEM. ABSTR.
CURR. CONTENTS PHYS. CHEM. EARTH SCI.
ENERGY RES. ABSTR.
GEOL. ABSTR.
GEOREF.
INSPEC
INT. AEROSP. ABSTR.
LEADSCAN
NUCL. SCI. ABSTR.
RES. ALERT
SCI. CIT. INDEX
SCISEARCH
WORLD CERAM. ABSTR.